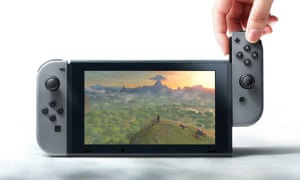 While it can't compete with the monstrous processing power or online multiplayer capacities of its rivals, this modular gaming tablet offers an entirely new approach to video-gaming, merging the Wii and the DS in a convivial hybrid. As testament to its success, more and more non-Nintendo games are being released for the device and video streaming services are coming soon.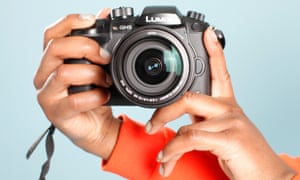 This powerful camera has a limitless catalogue of impressive specifications: physical and digital image stabilisation, extensive weatherproofing and professional-standard 4K video capacity. Sleek and neat, it's a mirrorless number that seriously troubles its SLR competitors, and could easily become the videographer's weapon of choice.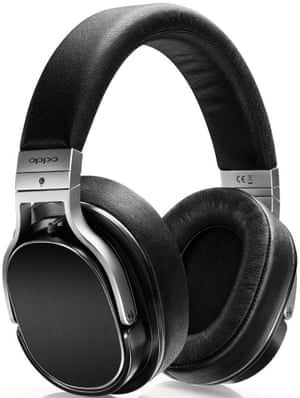 If you prefer a reliable set of passive headphones to the flashy Bluetooth or noise-cancelling alternatives, this lush, brushed-metal, over-ear pair is a luxurious option. The balanced magnetic drivers are designed to emphasise deep tones, and the phones themselves are indecently comfortable.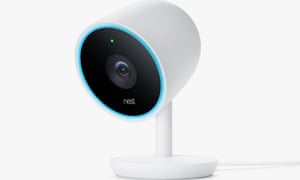 For the vigilant and nervy among us, Nest's IQ indoor and outdoor security cameras automatically identify human beings and even recognise their faces, alerting you via your phone. Add to that its infrared night vision, live warning speaker and multi-axis rotation, and you can turn your home into a cosy Orwellian utopia.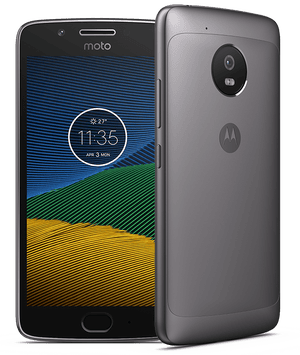 Motorola G5
A fingerprint scanner, a screen that is sharper than the iPhone 7 and a 13MP camera – all for the price of a few months of premium smartphone contract. There is no near-field communication (NFC) for Android Pay but, hey, think of that as another way to save money.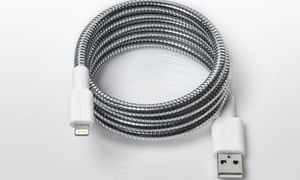 You know how it is: you're busy felling a mighty elm with a petrol chainsaw, when your phone charger slips from your breast pocket and is instantly severed by the blades? With the Titan cable, double-wrapped in flexible steel, this will never happen again.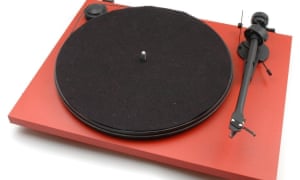 As if to prove that the vinyl resurgence needn't be the preserve of moneyed thirtysomethings, respectable Austrian firm Pro-Ject have released this deeply satisfying belt-drive turntable, aimed at people who prefer playing records to fiddling with gear. The price should make its rivals blush.
8 PORTABLE WIRELESS PROJECTOR
Leading brand Optoma unveiled their cleverest little projector this summer – a 460g, LED-powered model with a huge maximum image size of 120ins. It accepts HDMI and wireless connections, Android screen-mirroring and Bluetooth, as well as having a built-in speaker, and it's only 13cm wide.
9
ROBOT SIDEKICK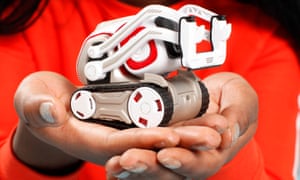 Cozmo is a tiny forklift truck that behaves with whimsical autonomy, trundling around the room, singing and interacting with the furniture. It can perform various feats of engineering involving light-up cubes, and can even recognise your face, staring up at you with unequivocal devotion.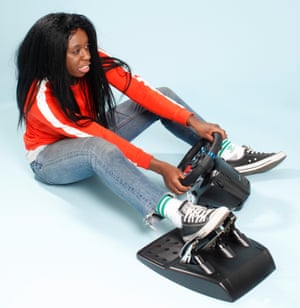 The latest edition of Logitech's driving set-up continues with its grand tradition of "helical gearing", which means it has the same smooth transmission you would find in an actual sports car, only without the hefty insurance premium and public disapproval.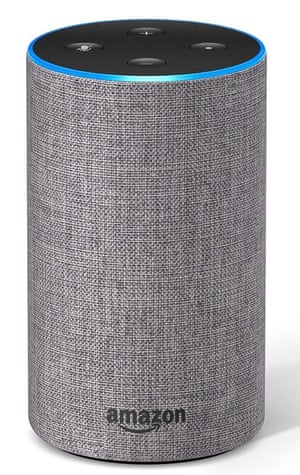 The eagle-eared Alexa has returned, in smart grey upholstery and with improved audio to boot. She can hear you over the sound of her own booming speaker, her seven microphones pricked up for your every whim, only she's now a little shorter and a lot cheaper.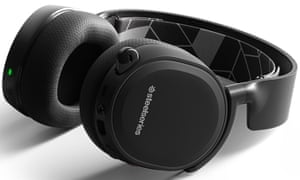 This new headset, from the award-winning Dutch games accessories designer SteelSeries, runs two simultaneous inputs: one wired, the other wireless. The wired connection, which is faster, channels the audio from gameplay, leaving the Bluetooth connection open for music or chatting to your fellow motorists, wizards, gunmen etc.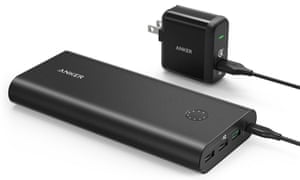 As long as smartphones continue to be too powerful for their own good, there will be a market for these excellent powerbanks, which come in every shape and size. Anker lead the field, and this is their most powerful pack so far, capable of charging an iPhone 7 ten times before it need s a pick-me-up.
14
NOVELTY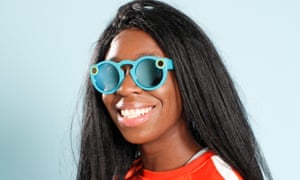 These gaudy wayfarers are designed by and for Snapchat, allowing adventurous users to shoot POV video clips for their adoring followers. Despite their frivolous appearance, they're neatly designed, and function as a kind of less-threatening version of Google Glass.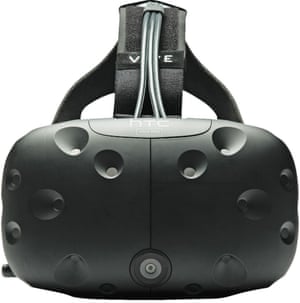 Frequently described as the first headset to live up to the VR hype, the HTC Vive has been updated this year, and continues to attract games developers for its uniquely immersive experience. Movements of the headset and controllers are detected by two external sensors, and the immediacy of this tracking minimizes the lag and nausea associated with other headsets.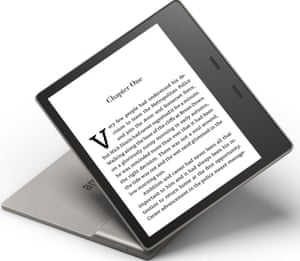 Quite pricey, at roughly four times the cost of an entire Booker shortlist in hardback - but you can drop it in the bath without disrupting your reading experience. Amazon boasts the screen resolution is so good it "reads like printed paper" – which is a relief.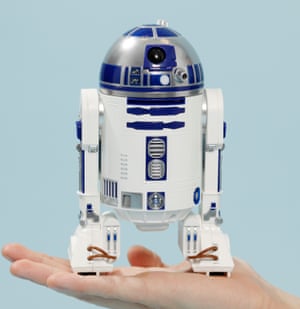 Luke Skywalker's laconic mechanic has been lovingly reproduced in this miniature robot, which can patrol at will, follow you around, and utter his customary hooting trills. He's interactive, app-enabled and, with luck, captures the original R2's characteristic sarcasm.
18
WIFI MESH KIT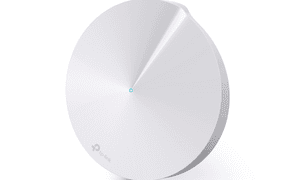 Tired of wifi issues plaguing your internet experience? You probably need a wifi mesh system to bathe your vast residence with a reliable signal. This set-up includes three units to dot around your home and claims to cover up to 4,500 sq ft in glorious wifi.
19 WIRELESS EARBUDS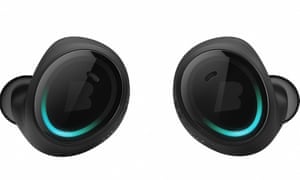 They aren't cheap, but the newly improved Dash Pro wireless earbuds have much to commend them. They're noise-isolating, waterproof, activity-tracking, gesture-controlled and have an improved low-interruption Bluetooth connection. The battery offers five hours of continuous playback, and the case doubles as a portable charger.
20
BLUETOOTH SPEAKER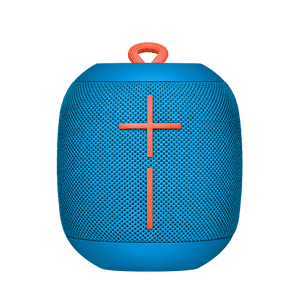 Ultimate Ears, makers of the beloved Boom and Roll models, have built their reputation on speakers that are antisocially loud, and the Wonderboom is no exception. It's also waterproof, as we've come to expect, and its design is gently reminiscent of a hand grenade.